We Want To Give The Most Value In Every Serving Of Sun Horse Energy Products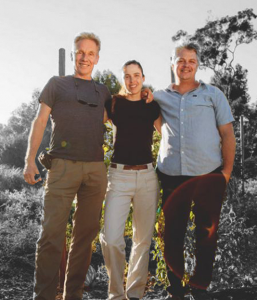 Sun Horse Energy is mission-driven and laser-focused on one thing: ensuring that you Adapt and Thrive.  We want you to live your best life, and we believe our adaptogenic energy supplements will help you do just that.
We're committed to sourcing and providing the highest quality, organic adaptogens from around the world.  Why?  Because the higher quality the herbs and the more skillfully they're formulated the more effective they are.  And since we are all 100% guaranteed to experience stress (which adaptogens fight best), we want you to have the best weapon against it.
We bring nature's most effective metabolic warriors to our lab in Encinitas, CA and handcraft adaptogenic formulas that bring you back into balance, supply you with steady sustained energy, and support you against the daily siege of stress.  Our core products – Ultimate Energy (for everyone), Mojo 8.5 (for men) and Thrivagen (for women) – are proprietary blends of the world's finest adaptogens.
We're passionate about our health and yours. If we have our way, we'll all have long, full, happy lives – working and playing hard, hanging out with the people and animals we love, and being good to this planet that's been so good to us. 
We love making a difference in people's lives.  There's nothing better than the smiles we see when people discover the power and pleasure of Sun Horse adaptogens.  It's why we're smiling, too!
Sun Horse Energy History
Sun Horse Energy's story began almost 50 years ago in Jalisco state, Mexico.  Dan Moriarty, Sun Horse Energy's founder, was stung while fast asleep by a venomous scorpion.  It's hard to believe something so good came out of something so bad.
He awoke instantly in considerable pain, and within minutes was having extreme difficulty breathing, along with uncontrollable salivation and tunnel vision.  By chance, a local fisherman was in his camp and immediately recognized the gravity of the situation. He knew of a Huichol native living nearby and went to get him on foot.
After a short while, the Huichol native arrived in the camp with a root that he had picked in the jungle (his "medicine chest"). He made a tea from the root, and instructed Dan to drink it while it was very hot.  Shortly after drinking the tea, Dan was able to breathe freely again within minutes.
"I have no doubt that this man and his plant remedy (guaco) saved my life," Dan swears to this day.
Dan's brush with death crystallized his purpose in life.  His mother was an herbalist.  He had been around herbs his whole life but never had much interest in them, and then, on that night in Mexico, an herbal concoction had saved his life.  Dan decided right then and there to devote all his energies into learning about herbs from his mother, a Hungarian herbalist specializing in women's health.  So maybe the Sun Horse story actually started generations ago, before the days of ambulance rides and emergency room admissions, when people had to rely on natural plant medicines.
Dan chose the adaptogenic class of herbs to study because of their broad spectrum, non-toxic healing properties. The amazing ability of adaptogenic herbs to help people adapt to physical, emotional, and environmental stressors has been known for centuries. Traditional Chinese medicine healers and the Ayurvedic practitioners of ancient India have known and used them for at least a few thousand years.
Dan decided to make the safe, effective and non-toxic power of adaptogenic herbs available to everyone in an easy to use, bioavailable formula. It took him years to perfect. The stress-regulating, stamina- and focus-boosting formula known as Sun Horse was launched in 2010.
So, the Sun Horse Energy story is roughly a decade old. Or 50 years. Or a century. Or … thousands of years. No matter how long the story is, the happy ending of Sun Horse Energy is this:
You will always have stress. But adaptogens are here to rescue us.  By taking Sun Horse, you won't just survive, you'll THRIVE!  The adaptogenic herbs in our formulas can help you navigate everything our crazy-hectic, always-connected modern world throws your way.  Ain't no thing!